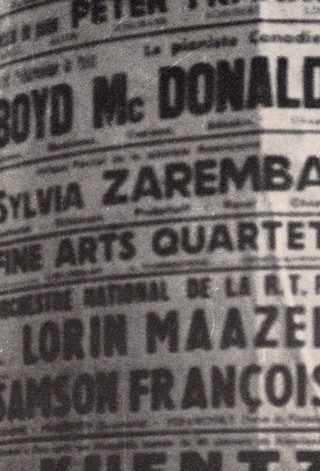 ​
12:15 pm, January 22, 2019 | First United Church, Waterloo
Boyd McDonald's composition An Artist's Neighbourhood played by the composer to accompany the art work of Waldemar Neufeld.  519-745-8487 FREE
​
12:30 pm, February 27, 2019 | Conrad Grebel College,
UWO

 
Voice of the Whale by George Crumb: Wendy Wagler, flute; Ben Bolt-Martin, cello; Boyd McDonald, piano.  519-885-0220 FREE
​
2:15 pm, April 9 2019 | First United Church,Waterloo
Piano Four Hands, program of Debussy, Ravel and Brahms  played by Carolyn Arnason & Boyd McDonald.  519-745-8487  FREE
​
Coming soon…
Premiere of Concerto for Trumpet/Piano and Orchestra and Concertante for Accordion and String Quartet.